Jim Kasic
Chairman and Founder
With more than 25 years of experience in the Class I, II, and III medical device industry, Jim's range of experience spans a spectrum from large multi-national organizations to start-ups with both national and international scope. He holds 40 U.S. and international patents and has authored several dozen scientific publications.
Prior to Boulder iQ, Jim founded and served as president of Boulder BioMed, and president and CEO of Sophono, Inc. (acquired by Medtronic). At Otologics LLC, he held the positions of director of clinical research and training, and worldwide director of sales and marketing. Early in his career, Jim was an engineering manager and senior design engineer with Boston Scientific, and a reliability/process/design engineer with W. L. Gore and Associates.
Jim earned a Bachelor of Science degree in physics, and a Master of Science degree in chemical and biological engineering from the University of Colorado. He holds a Master of Business Administration degree from the University of Phoenix.
Joanne Rupprecht
Senior Vice President of Regulatory and Quality
Joanne is a highly experienced regulatory affairs advisor, federal agency/life sciences attorney, and educator, with more than 35 years of healthcare product development experience.
Proficient in FDA and international regulatory affairs, and quality systems, Jo's expertise includes the implementation of quality management systems and regulatory strategies, submissions, and negotiations for medical devices. She's also an experienced federal agency/life sciences attorney – and an educator, currently an adjunct professor in the master's program in biomedical sciences and biotechnology at the University of Colorado Denver, Anschutz Medical Campus.
Jo's extensive work history includes serving as Colorado State University's manager of regulatory affairs, interim director of research integrity, interim head of quality, campus COVID-19 testing supervisor and COVID-19 emergency use authorization consultant. She has held the positions of regulatory affairs specialist and assistant scientist at Abbott Laboratories, and chief regulatory officer at Summit Biolabs, Inc.
Jo holds a Bachelor of Science degree from the University of Illinois, and a Juris Doctor degree from the University of Denver Sturm College of Law. She is a member of the board of directors for the Broadening Experiences in Scientific and Scholarly Training program, and the recipient of the Colorado Bioscience Association's 2021 Institute Leadership Award.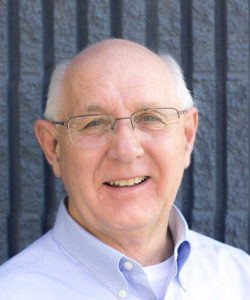 Kevin Horky
Vice President of Business Development
Kevin brings extensive experience in the medical device field to Boulder iQ. Before joining our team, Kevin owned and served as president of IPAX, Inc., a contract medical manufacturing company. IPAX streamlined production processes and created packaging and sterilization processes for medical product companies including: Arthrotech, B. Braun Medical Inc.; Baxa Corporation; Johnson & Johnson; McKinley Medical; On-Gard; Sandoz Inc.; Titmus Optical Inc.; and Venetec International Inc.
Kevin's focus on bringing products to market, and extensive experience with compliance and quality management systems helped clients grow and expand their engineering operations. Over 18 years, he grew IPAX to a 30,000-square-foot building with a Class 10,000/ISO 7 clean room. Kevin sold IPAX in 2017.
Kevin holds a Bachelor of Arts degree from the University of Minnesota.
Melinda Sogo
Director of Quality
With two decades of progressive data management experience, Melinda has earned a reputation for excellence in in quality assurance, operations and document control.
Adept at working in teams to surpass client expectations, she is skilled in analyzing data to determine quality improvement metrics. Her background as a scientist, and in microbiology, cell biology and molecular biology assay development, complement her data management expertise in leading Boulder iQ's advanced quality team.
Melinda has held managerial positions in quality assurance and control for several Colorado companies, including VPI Compounding, OraLabs, Inc., WishGarden Herbs, Inc., STAQ Pharma, Inc., ArcherDX, Inc. and Sharklet Technologies, Inc. She has worked in quality documentation management and as a research scientist with Venaxis (formerly AspenBio Pharma Labs, Inc.).
She holds a Master of Business Administration degree from American Intercontinental University (Schaumburg, Illinois) and a Bachelor of Arts degree from the University of Northern Colorado.
Larry Blankenship
Director
Larry is a veteran medical device industry professional, with more than 30 years of experience in product development, manufacturing, regulatory affairs, strategic management, and funding. With hands-on experience in business planning, staffing, funding, design, development, regulatory approval, manufacturing, launch, and exits, he has helped start-up companies in the medical device industry get products to market since 2007. Larry has also held management positions in divisions of Eli Lilly, Pfizer, and the Battelle Memorial Institute.
He is a member of the advisory board at Colorado State University's School of Biomedical Engineering, and of the Constituency Committee at the University of Colorado Denver Department of Bioengineering. He serves as a healthcare industry advisor to Blackstone Entrepreneur Network of Colorado and is a former director of the Colorado BioScience Association.
Larry holds a Bachelor of Science degree from Arizona State University.