Jim Kasic
Chairman and Founde

r

With more than 25 years of experience in the Class I, II, and III medical device industry, Jim's range of experience spans a spectrum from large multi-national organizations to start-ups with both national and international scope. He holds 40 U.S. and international patents and has authored several dozen scientific publications.

Prior to Boulder iQ, Jim founded and served as president of Boulder BioMed, and president and CEO of Sophono, Inc. (acquired by Medtronic). At Otologics LLC, he held the positions of director of clinical research and training, and worldwide director of sales and marketing. Early in his career, Jim was an engineering manager and senior design engineer with Boston Scientific, and a reliability/process/design engineer with W. L. Gore and Associates.

Jim earned a Bachelor of Science degree in physics, and a Master of Science degree in chemical and biological engineering from the University of Colorado. He holds a Master of Business Administration degree from the University of Phoenix.



Peggy Fasano
Chief Operating Officer
With more than a decade of product development, project management and engineering experience in medical device and biotech industries, Peggy leads operations for Boulder iQ with a unique perspective. She brings together experience in venture capital, management consulting and engineering to offer clients a holistic approach to reaching their market goals.
Before joining the company, she was a senior consultant with Deloitte Consulting in Denver, and managing director of the Deming Center Venture Fund in Boulder. Peggy has held the positions of product development and engineer consultant for Boulder BioMed, and project manager and mechanical engineer for Sophono, Inc., both in Boulder. She also was a mechanical engineer and project manager at Polestar Technologies in Needham, Massachusetts.
Peggy holds a Bachelor of Science in mechanical engineering from Tufts University, and a Master of Business Administration from the University of Colorado.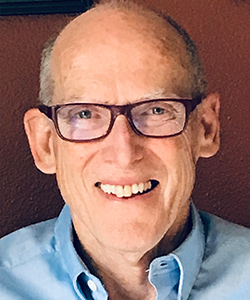 Mike Andrews
Vice President of Regulatory and Quality
Mike is a highly experienced regulatory affairs and quality assurance professional with more than 30 years in the medical device industry, including six years with the FDA's Office of Device Evaluation, where he headed the IDE Program. He has extensive experience with Class III implantables, including implantable defibrillators, intraocular lenses, artificial lumbar and cervical discs, and ceramic on ceramic hip systems. Mike has headed regulatory affairs for global companies such as Aesculap, Siemens, and Telectronics Pacing Systems. He has negotiated complex PMAs through CDRH for various implantable devices. He has successfully managed large, multicenter trials of artificial lumbar discs and biologic products.
Mike holds a Bachelor of Science degree in physics from Michigan State University and Master of Science and Doctorate degrees in biophysics from Georgetown University. He has served as a clinical assistant professor at the University of Colorado Health Sciences Center and a visiting assistant professor of physics at Alma College in Michigan.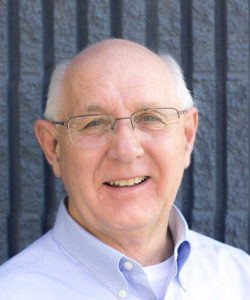 Kevin Horky
Vice President of Business Development
Kevin brings extensive experience in the medical device field to Boulder iQ. Before joining our team, Kevin owned and served as president of IPAX, Inc., a contract medical manufacturing company. IPAX streamlined production processes and created packaging and sterilization processes for medical product companies including: Arthrotech, B. Braun Medical Inc.; Baxa Corporation; Johnson & Johnson; McKinley Medical; On-Gard; Sandoz Inc.; Titmus Optical Inc.; and Venetec International Inc.
Kevin's focus on bringing products to market, and extensive experience with compliance and quality management systems helped clients grow and expand their engineering operations. Over 18 years, he grew IPAX to a 30,000-square-foot building with a Class 10,000/ISO 7 clean room. Kevin sold IPAX in 2017.
Kevin holds a Bachelor of Arts degree from the University of Minnesota.
Larry Blankenship
Director
Larry is a veteran medical device industry professional, with more than 30 years of experience in product development, manufacturing, regulatory affairs, strategic management, and funding. With hands-on experience in business planning, staffing, funding, design, development, regulatory approval, manufacturing, launch, and exits, he has helped start-up companies in the medical device industry get products to market since 2007. Larry has also held management positions in divisions of Eli Lilly, Pfizer, and the Battelle Memorial Institute.
He is a member of the advisory board at Colorado State University's School of Biomedical Engineering, and of the Constituency Committee at the University of Colorado Denver Department of Bioengineering. He serves as a healthcare industry advisor to Blackstone Entrepreneur Network of Colorado and is a former director of the Colorado BioScience Association.
Larry holds a Bachelor of Science degree from Arizona State University.