Quick Turn Ethylene Oxide Sterilization: Reduced cost, faster results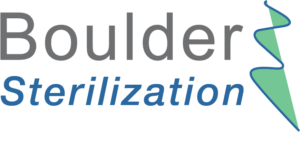 Boulder Sterilization is an entity of Boulder iQ.
Providing ethylene oxide sterilization services for life science products. Fast turnaround, lower cost is our focus helping get your product to market quicker.

Ethylene Oxide: The effective, safe, efficient sterilization
EO's low-temperature, low-impact method is still today's choice for terminally sterilizing medical device equipment and accessories. 
No exposure to excessive heat, moisture or radiation

 

Compatibility with nearly all materials, including plastic components and electronics

 

Environmentally friendly: In-process Abator (catalytic converter) reduces emissions by 99.9+%