Boulder iQ offers a wide range of services to help you meet federal and international requirements.
Our services help you to get your products to market more quickly – and maintain your FDA compliance status.


With years of experience in the healthcare industry, Boulder iQ has helped hundreds of companies obtain FDA clearance and CE marking. Boulder iQ will work with you to make sure your product meets all regulatory, quality and clinical compliance regulations, both domestically and internationally.

From completing a short-term project to serving as an outsourced department, Boulder iQ provides the support you need to get your product to market and make sure it stays on the market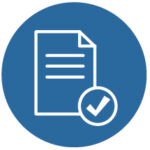 Regulatory Affairs Support
EU MDR and IVDR: Complete transition planning and execution

FDA submissions: 510(k), IDE, PMA, De Novo

FDA pre-submissions

CE mark submission

Regulatory strategy development

Clinical Evaluation Reports, technical documentation, Declaration of Conformity

Post-market surveillance

Remediation activities

513(g): Request for Classification

Audits: Internal, FDA QSR, MDSAP, pre-certification, pre-inspection, supplier, clinical research study

U.S. agent for foreign manufacturers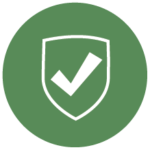 Quality Assurance Support
Development and implementation of ISO 13485-compliant Quality Management Systems

Process verification and validation

Software security and validation

Audits: Quality system, ISO 13485, internal, gap, supplier, clinical research study

Compliance for start-up companies

Corrective Action/Preventive Action (CAPA)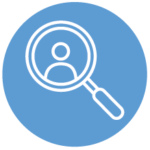 Clinical Trial Support
Strategy

Management

Planning

Protocol development

Post-trial support

International applications

Coordination with notified bodies, competent authorities, principal investigators, internal review boards, ethics committees
Looking for funding? We'll help you minimize regulatory and compliance risk to attract early-stage investors.
We can provide guidance on every aspect of global medical device clinical regulations (ISO 13485:2016 certification through Boulder BioMed), and offer full regulatory and quality affairs on an outsourcing basis.
Regulatory and Quality Consulting Services
Product verification and validation procedures

Software Security and Validation

Implementation

Compliance for start-up companies

Corrective Action/Preventive Action (CAPA)

Remediation

Audits

ISO 13485

FDA QSR

MDSAP

Internal

Gap Analysis

Supplier

Clinical research study